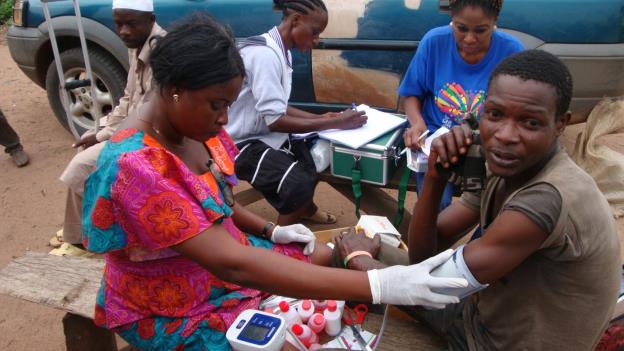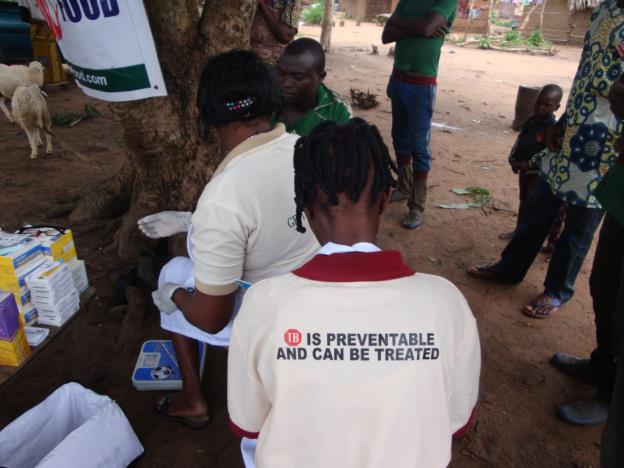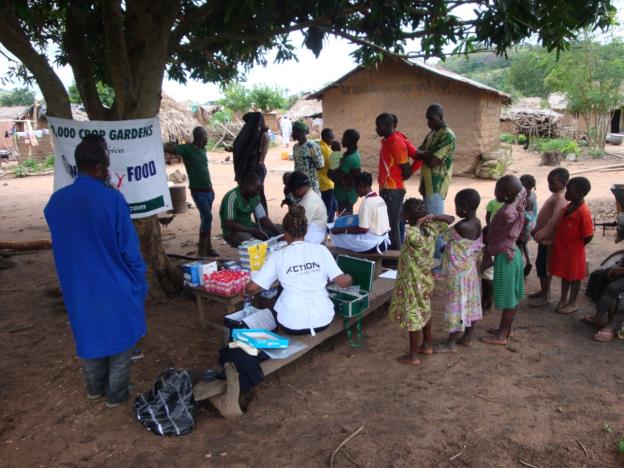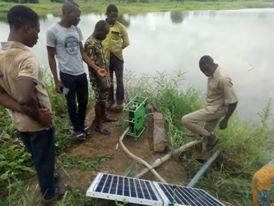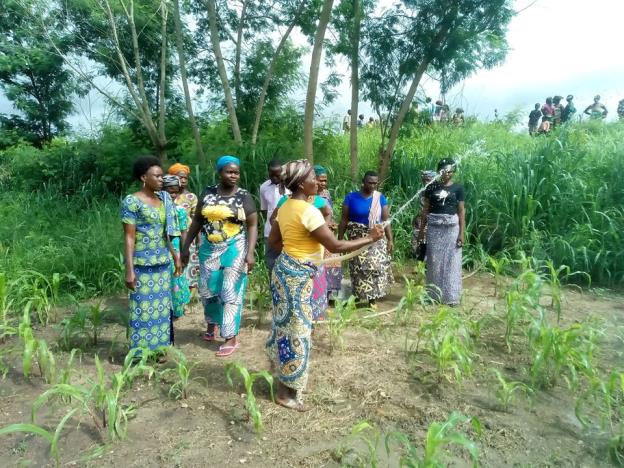 WWOOF NIGERIA COOMUNITY SERVICES
Apart from supporting and promoting sustainable farming system in Nigeria, World Wide Opportunities on Organic Farms (WWOOF) in Nigeria has carried out HCT outreach and TB Assessment in eight state (Oyo, Ogun Osun, Benue, Imo Kwara, Kogi and Ondo) Providing sustainable health, energy and water for down troden unreachable rural farmers.
During annual farmers training and field audit, we realized that most of these farmers; 80% have no access to basic medical care and clean water for thie domestic use. Through our community support we believe something hasto be done to keep these farmers healthy.
World Wide Opportunities on Organic Farms (WWOOF) Nigeria has over 18,000 registered organic farmers. Most of these farmers are located in remote down trodden villages in Nigeria, spread across 19 states.
We recruited some health officers to join our team to visit some of the villages for HCT outreach and TB assessment.
Base on record: 2018, At Agbogbon village Komu (Itesiwaju local Government) 62 people tested and 3 were positive. They are referred to Iseyin General Hospital.
At Aba Amosu, Igbo Ijaye (Itesiwaju local government 48 people tested 2  positive care were  recorded and refer to Iseyin General Hospital
At Aba Paanu, Igbajo road. Boluwaduro L. G. A Osun State, 32 people were tested,  2 people assessed for TB. They were referred to Health center in Ikirun
At Igbope, Orelope LGA Oyo State 40 people tested for HIV and only 1 Tested positive was referred to Primary Health Center, Igbope.
The next phase of this project is to reach out to more rural organic farmers and their Household for HIV counselling and TB assessment among the rural farmers who are registered member of WWOOF in Nigeria.
The above named organization hereby request for support on Kit and financial empowerment for the dedicated Team to carry out this activities.
We solicit for support from individual and various organization for this community service
DONATE NOW
World Wide Opportunities on Organic Farms.
0008687264.
Stanbic Bank.